Today I am guest posting on the site You May Be Wandering, a fabulous travel blog written by my pal, Sandy.
If you enjoy all things travel including tips, recommendations and GORGEOUS pictures, you will want to add You May Be Wandering to your daily reading list.
As an avid fan I now have my "Bucket List" and my "Places That Sandy Has Inspired Me To Visit List".
Check it out! You will be happy you did!!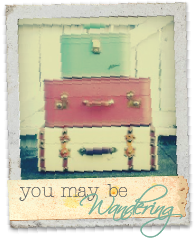 I'm heading off to Boston to await the arrival of our newest grand-baby. I'll keep you posted!
You Might Also Like: